Interacting with fellow students from a wide range of backgrounds and experiences enriches discussions in our live, global classrooms – which in turn expands your learning and deepens your understanding.
Build an expansive network
Being a member of a diverse cohort means you'll meet people who have a variety of job titles and come from a range of industries – and many parts of the world. As a result, you'll have superior networking opportunities, not just with those whose career paths align with yours, but also with people who will broaden your scope and perspective.
36%
International students
700+
Companies represented
651+
Job titles represented
Network across industries and career paths
Our iMSM attracts learners from organizations that range in focus and size, from Fortune 500s and fresh startups to small businesses and non-profits. You'll benefit from meeting people on a range of career paths, whether you're interacting through class discussions and projects or connecting through our social network.
Data Source: iMSM Students, Calendar Year 2022

What Our Students Say
Thirty days after completing my MSM degree I received a promotion and I know it was a result of what I learned in the program.
Kevin
MSM '22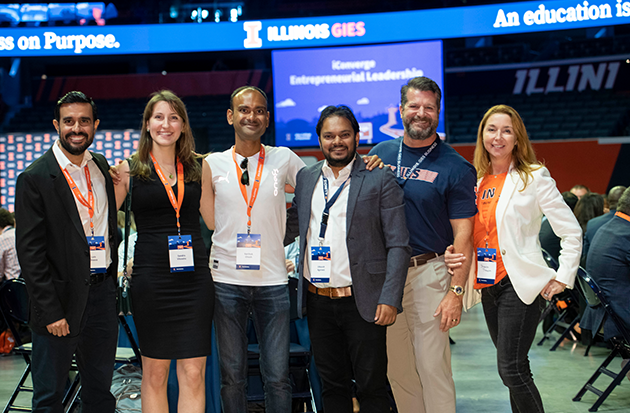 Connect with an iMSM ambassador
Gies iMSM ambassadors – both current students and alumni – are available to answer your questions about networking, the online experience, curriculum, weekly workload, and more.
Connect with an ambassador ›