Experiences that go beyond the classroom
Not all learning happens while listening to lectures. That's why we've intentionally built an online learning platform that includes a range of enriching experiences, from live courses and team projects, to opportunities that build community while networking with faculty and other learners. The result is a well-rounded educational experience that's engaging, rigorous, inspiring, and fun.
Deepen your learning opportunities
Live courses taught by our top-ranked faculty provide opportunities to discuss real-world examples and case studies that enrich the course material. (Live courses are optional, designed to fit a variety of schedules, recorded, and are supported by asynchronous course material, in partnership with Coursera.)
Team projects let you learn from the experiences and perspectives of your peers from around the world as you collaborate around real case studies and share examples from your careers.
Immersion options give you the chance to experience different cultures and learn how business works in other countries. In-person and virtual immersions are optional.
Additional opportunities that deepen your learning experience are available through Gies Business and the University of Illinois. Apply to Illinois Business Consulting or the iVenture Accelerator (powered by Gies) to be involved with select student start-ups, or innovate in the health care realm with students at Carle Illinois College of Medicine, the world's first engineering-based medical school.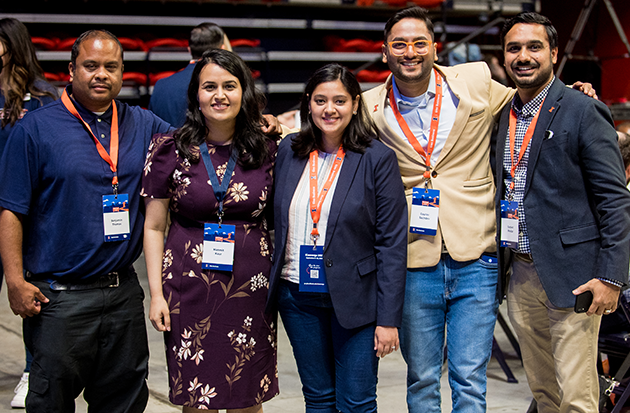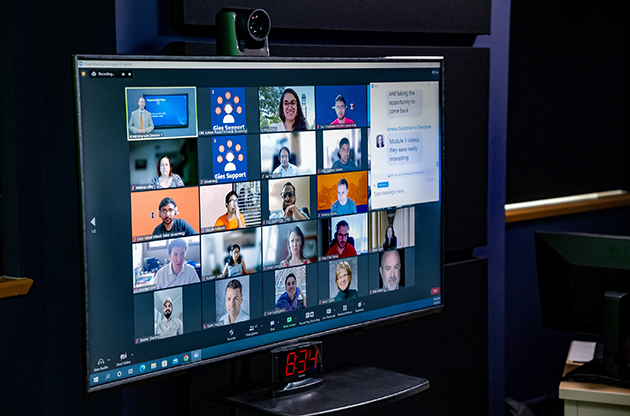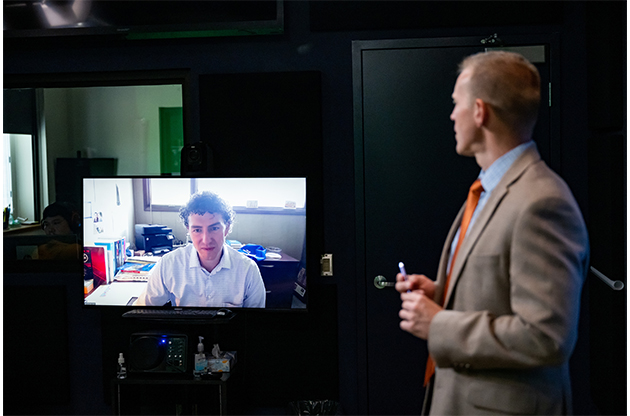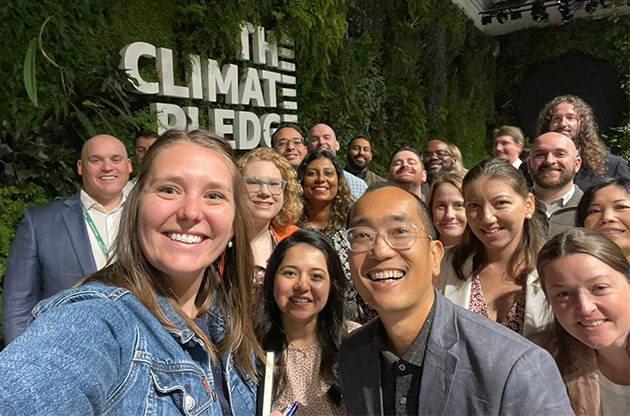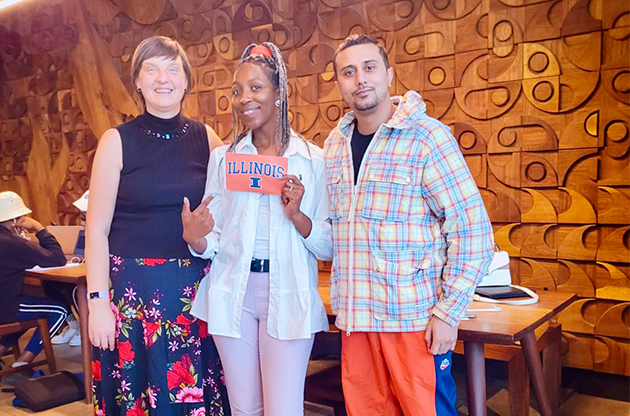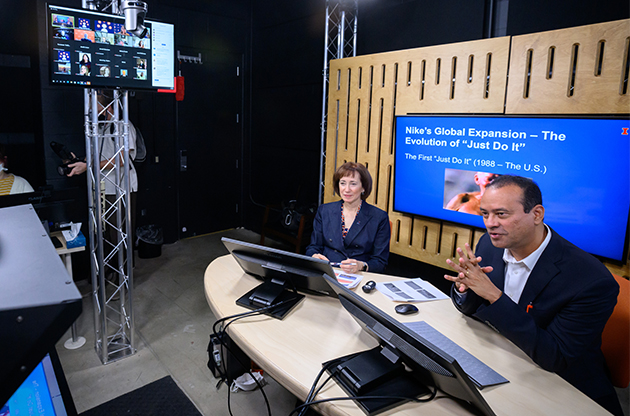 Photos from left to right, top to bottom: Students at iConverge 2022; iMBA live session Zoom screen; Professor Watkins in discussion with a student; iDegree students at an Immersion in Seattle; student-led meetup in South Africa; professors Shavitt and Torelli teaching a live session class.
Meet classmates and faculty in person at iConverge, our annual on-campus networking and professional development event. Each September, hundreds of Gies Online students come to the University of Illinois Urbana-Champaign campus for iConverge, which features a variety of activities:
Develop new professional relationships at networking events.
Participate in thought-provoking talks and panel discussions.
Attend live lectures offered by some of our top faculty.
Go to a Fighting Illini Big Ten football game.
Tour the campus and connect to the greater Illinois family.
Gies Online meetups also take place throughout the year and around the world. Most are planned by students, but others are organized by Gies when faculty and staff travel to other states and countries. All in-person events are optional.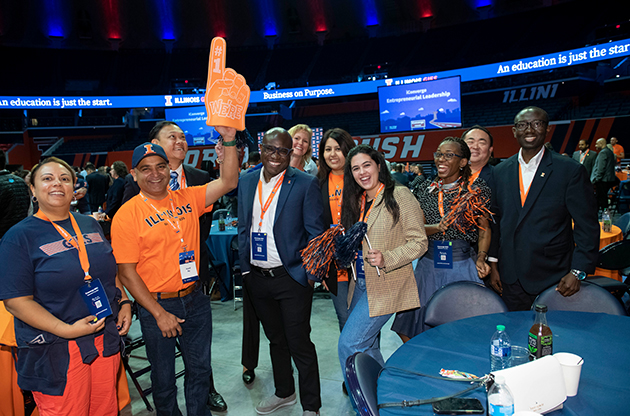 Make meaningful connections
Faculty office hours are available weekly, allowing you to dig more deeply into course content, network with top faculty, and get the support you need.

Network with peers and learn from different perspectives through discussions and team projects in the global classroom. Gies Online learners also build community on our Workplace platform, and some even meet in person at local meetups around the globe and iConverge, the annual conference hosted by Gies Online in Urbana-Champaign, Illinois (all in-person events are optional).
Tailor your experience to your goals and needs
By offering additional opportunities to deepen your learning experience and build connections, we provide access to an extended experience that you can engage in as much or as little as you choose. Our graduate degree and certificate programs are designed to provide a complete, rigorous, and engaging learning experience that's accessible 100 percent online.