Mock Class: Enabling Operations and Supply Chains with Artificial Intelligence and Related Technologies
CST
Virtual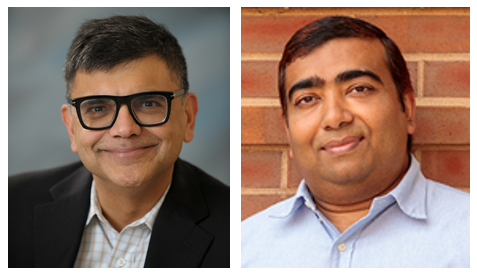 In this live session, Professors Gopesh Anand and Ujjal Mukherjee will discuss the role of Artificial Intelligence (AI) in operations and supply chain management (OSCM). While AI has the potential to automate several aspects of OSCM, AI is just one element in an ecosystem of supporting technologies such as Internet of Things (IoT), Blockchains, and Radio Frequency Identification (RFID), and connected networks of sensors and communication tools. We will describe the place of these technologies in managing operations and supply chains, and use practical examples to demonstrate the implications, including challenges, of their adoption in different contexts.
Gopesh Anand is Professor of Business Administration and William N. Scheffel Faculty Fellow at the Gies College of Business at University of Illinois. His research examines how firms manage the quality of their products through process control and improvement, and incorporates elements of standardized work practices, transformational leadership, employee engagement, and outsourcing. Gopesh has an MBA and a PhD from The Ohio State University. Since joining Gies in 2006, he has taught several courses in operations and supply chain management to a variety of learners ranging from undergraduates to executives.

Ujjal Mukherjee is an Associate Professor of Business Administration at Gies College of Business and a Health Innovation Professor at the Carle Illinois College of Medicine. His research interests are in the domain of healthcare delivery and healthcare management. He has worked with large healthcare providers to understand and contribute towards improvement of healthcare delivery processes such as adoption of robotic surgical procedures, precision medicine and delivery of primary care to chronic care patients. He also works on social healthcare delivery to underserved communities. He teaches supply chain management and supply chain analytics to Business students and healthcare process and analytics to MD students at the medical school. He has an MBA from XLRI, India, MS in Statistics and Ph.D. in Operations Management from University of Minnesota, Minneapolis, USA.